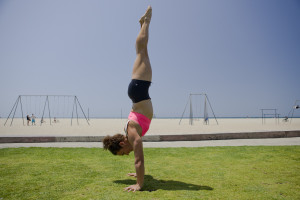 Gymnastics is a wonderful sport which gives your child a healthy physical foundation that contributes to cognitive, social and emotional skills. Our training approach includes fundamental movement skills such as running, jumping …. and fitness encompassing  flexibility, balance and endurance.
"Jumping Gym" teaches gymnastics to kids of all ages at fitness levels.
What makes our program unique and different from all the other gymnastics programs?
We provide one- on- one time with your child. Jumping Gymnastics specializes at beginning gymnastics level providing a positive start for your child's physical developmental needs. Everything is custom- tailored to suit your child's needs.  "Jumping Gym's" program ensures that your child will have an enjoyable gymnastics experience.